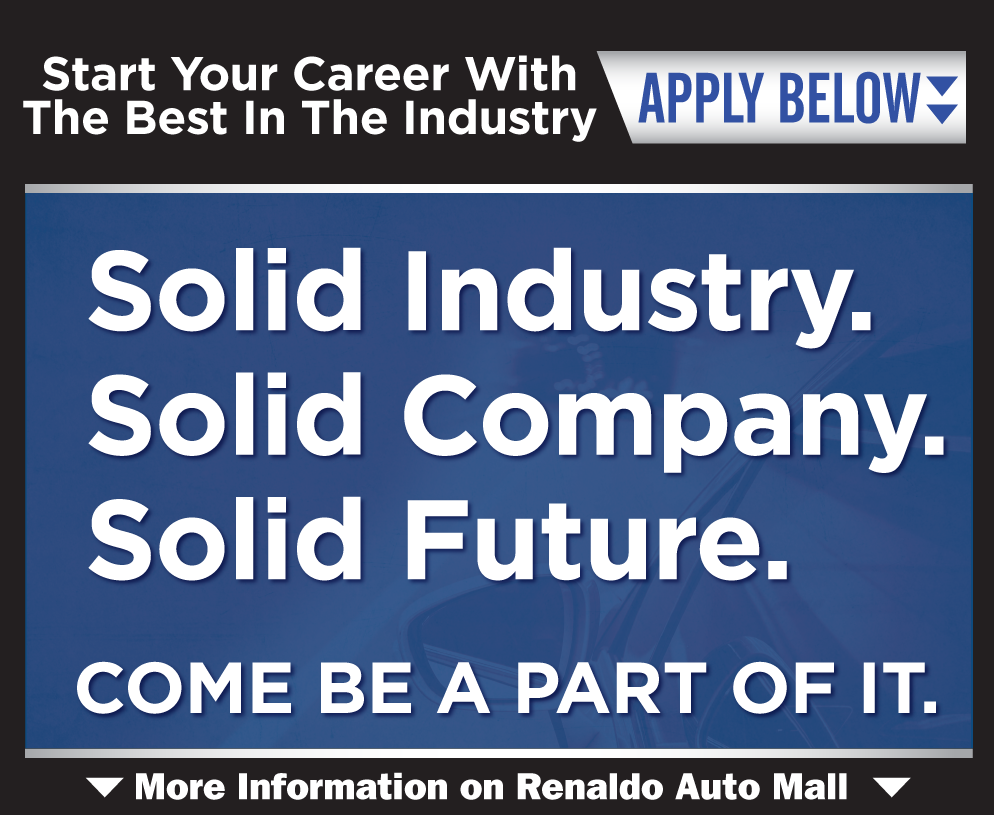 The Renaldo Auto Mall Community
The automotive industry has been growing in the past couple of years, which has led to an increase in jobs throughout the community. If you want to be a part of the intriguing automotive industry, then we would love to help you do just that! We are a happy, helpful, positive community that is dedicated to maintaining excellent customer service throughout our dealership, whether that be in the sales or service center. We are always looking for people who can thrive in our community and make our dealership one of the most trusted dealerships in Shelby, NC.
Positions in many fields including sales and auto mechanic work are available for people with the right credentials and attitude. We work with many brands of new vehicles and even more brands for our used vehicle inventory, which gives our employees a chance to gain experience with a variety of manufacturers. Grow your career in the automotive industry by submitting your application to us today!
Join the Renaldo Auto Mall Team Today!
If you want to join our team and advance your career in the automotive industry, go through our quick and easy application process so that we can hear from you! Applicants from the Shelby, Spartanburg, Greenville, Charlotte, Asheville and the surrounding areas are preferred, but we are always open to those who have the skills, the drive, and the passion to thrive in our community. While you're visiting our site, take a look at our location in Shelby, NC to see where you might be working, and view our new and used vehicle inventory to see which brands we work with. We look forward to hearing from you!